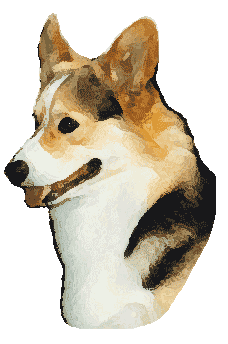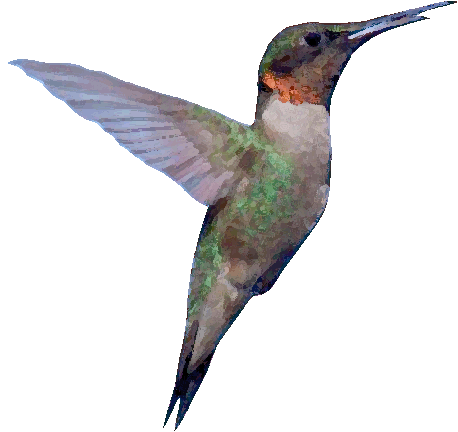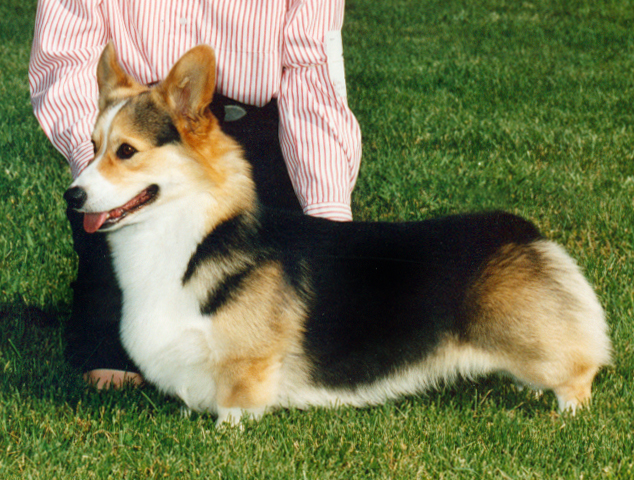 Ch. Hum'nbird Valedictorian ROMX

Ch. Beaukay's Double Delight (1990-2004)

Ch. Nebriowa Front and Center ROMX x

Ch. Larchmont's Kimberly Diamond

"Joie" is the dam of Ch. Hum'nbird Valedictorian ROMX and Ch. Hum'nbird Holiday on Ice.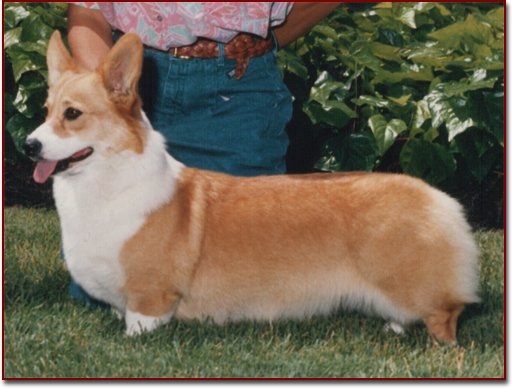 Ch. Hum'nbird On Thin Ice

Ch. Windcrest Pilgrims Pride x Ch. Hum'nbird Holiday On Ice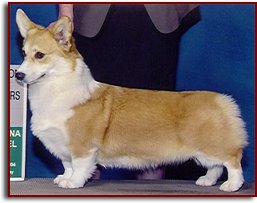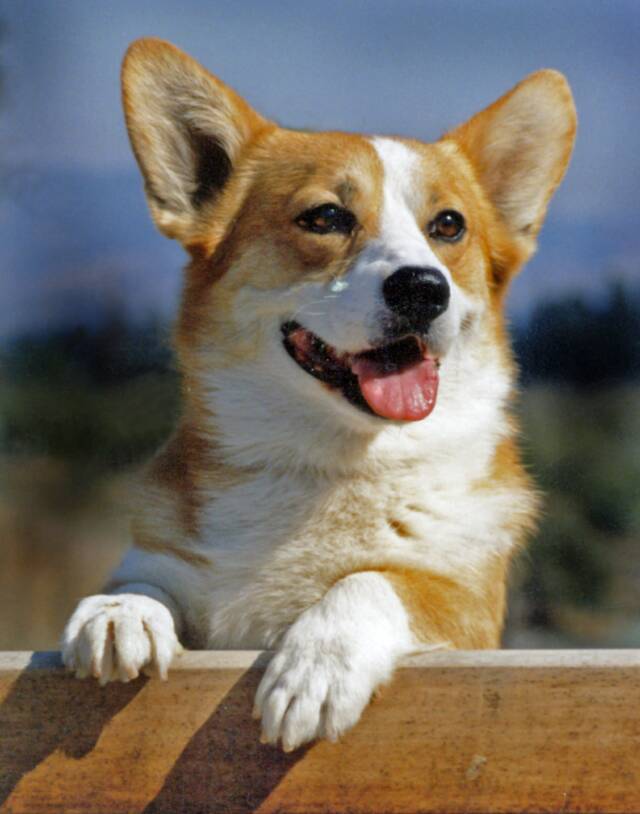 Ch. Vennwoods Starlight Parade ("Perry")

English Import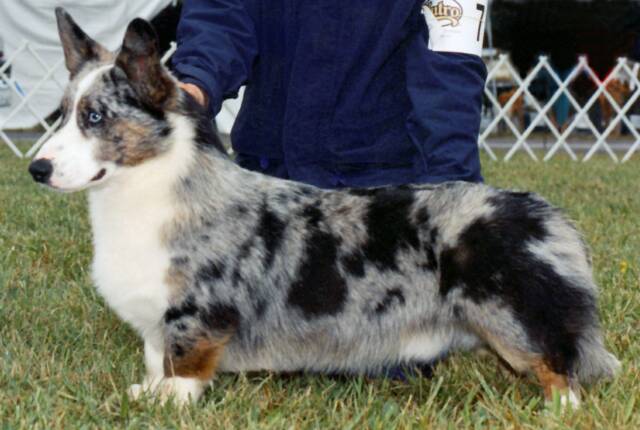 Ch. Garvins Blue Prints

Our Cardigan Welsh Corgi co-owned with Gayle Garvin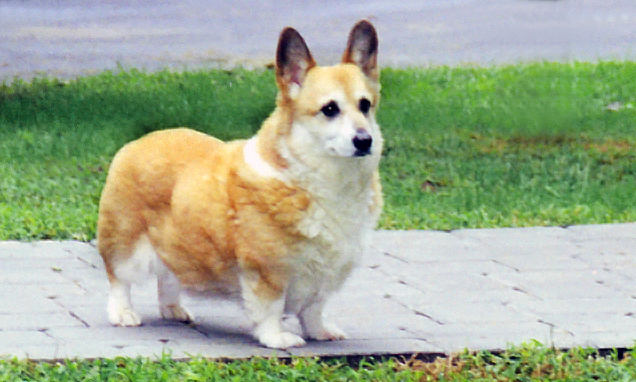 Larchmont's Knee Highs ("AJ")

Ch. Vennwoods Zodiac ROMX x  Ch. Larchmonts Petal Pushers

"AJ" was our first Pembroke Welsh Corgi.

(February 14, 1994 - April 22, 2006)

"Danny" was a treasure, our first "top" male. He was a once in a lifetime top-producer who although an outcross himself, could predictably be bred to a variety of pedigrees. He produced 49 AKC Champions (as of 5/08), the first AKC Champion to become a UK Champion, two National Specialty Winners Bitch award winners, and multiple Specialty Best of Breed winners. He sired the top US Specialty winning bitch of all time, and the top winning Pembroke of all time, Ch. Hum'nbird Keepn Up'Pearances. Danny was the Top Producing Pembroke sire in the US in 2002. Multiple offspring of his have attained ROM producer status. We miss our gentle Danny very much.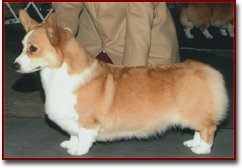 Ch. Hum'nbird Hyacinth Bucket

Ch. Hum'nbird Valedictorian ROMX

x Perrymist Finest Rose - UK import

Ch. Larchmonts Hum'nbird Hum x Ch. Beaukay's Double Delight

Ch. Hum'nbird Superstition (1997 - 2011)

Ch. Hum'nbird Valedictorian ROMX x Rosewood Motion Made

"Stevie" was my "velcro" dog, always by my side.  Even though she allowed Icy to be the Glamour Girl here, Stevie was a winner in her own right, winning a Herding Group 1 from the classes en route to her title.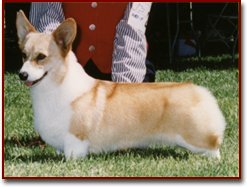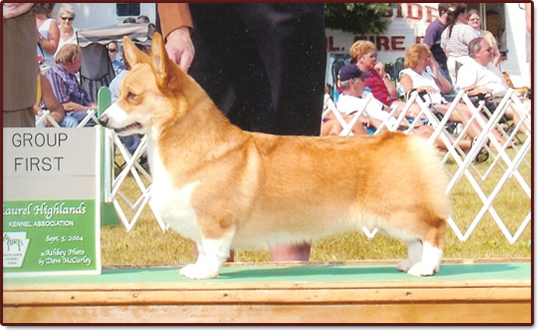 Ch. Hum'nbird Wood Lily

Ch. Foxwy Corg'rd Crystal Legacy ROM x

Ch. Hum'nbird Hyacinth Bucket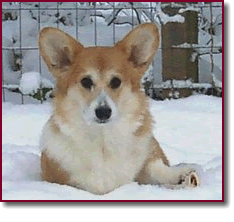 Hum'nbird Icing On The Cake

Merthyr Oliver Nutherone (NZ) x

Ch. Hum'nbird Holiday On Ice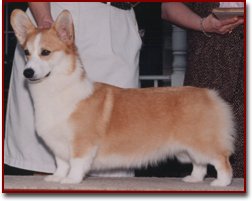 Ch. Hum'nbird Ice Follies

Ch. Sua Mah Happy-Go-Lucky NA x

Ch. Hum'nbird Holiday On Ice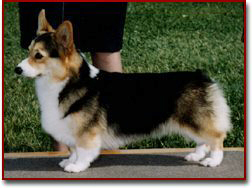 Ch. Hum'nbird Bryn Mawr

Ch. Hum'nbird Valedictorian ROMX x

Rosewood Motion Made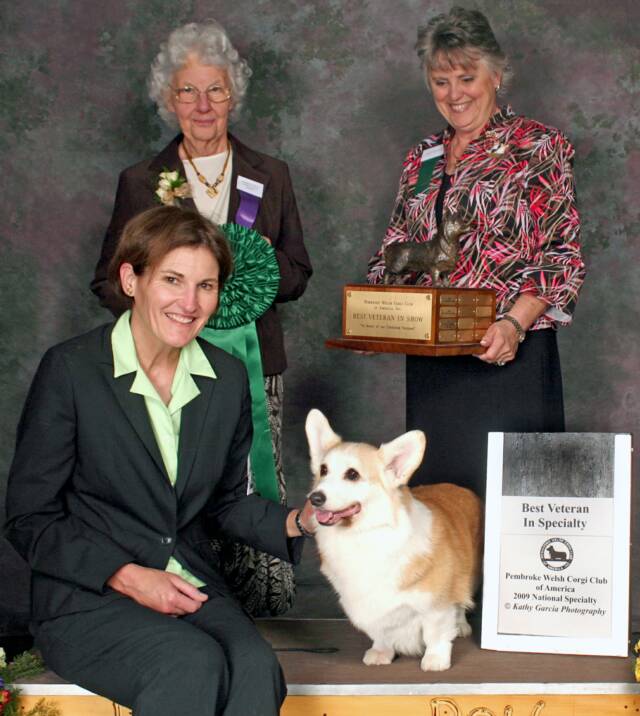 Multiple BISS Ch. Hum'nbird Holiday On Ice

Ch. Perrymist Red Affair ROMX x Ch. Beaukays Double Delight

"Icy" even though long retired from the whelping box was the Queen of all she surveyed.  Icy had tremendous Specialty success over the years.  She was Best Veteran in Show at the PWCCA 2009 Specialty and Best in Veteran Sweepstakes at the 2008 PWCCA National.  She was Winners Bitch at the 1999 National, Reserve Winners Bitch at the 1998 National, won 4 Best of Breeds at Specialties, and Veteran Class wins at the National for 2005, 2006 and 2007. 

A classy lady always knows when to exit...our Icy decided to leave us at age 15 yrs 9 mths...during her most favorite week of her life, the PWCCA National. Surely her favorite show!  Icy is behind every corgi here and no one is more fortunate than me to have shared her life.  Please raise your glass to her and give your favorite corgi a cookie in her honor.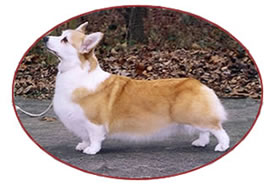 In Memory of our Dogs....gone but always remembered